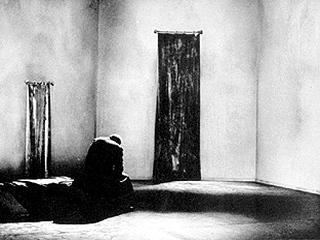 Images of Beckett
by James Knowlson (Author), John Haynes (Photographer)
'... these theatre photos are among the most resonant of the past century ... Haynes doesn't so much snap a production as x-ray its heart ... Biographer Knowlson examines Beckett's character ... visual influences and directorial working method in three beautiful essays that go well beyond the merely dutiful in this tremendous picture book.' Plays International 'A stunning collection ...' London Review of Books
Review
"This is a worthy volume, fascinating, not heavy-handed, and the pictures from Beckett's various plays, not to say his astonishing face, are a trip."
L.W. Milam, The Review of Arts, Literature, Philosophy and the Humanities
"For those interested in Beckett's complex dialogue with art, Images of Beckett is richly rewarding."
American Theatre
"It offers a fresh look at a writer about whom much has already been written."
Irish America
"...a major contribution to the way we see modernism... the photos show us not only what Beckett's plays looked like in their original production, but also what Beckett had wanted them to look like. They are the closest we can get to seeing the plays realized in the way he had envisaged them today."
James Joyce Literary Supplement
destory, destroy